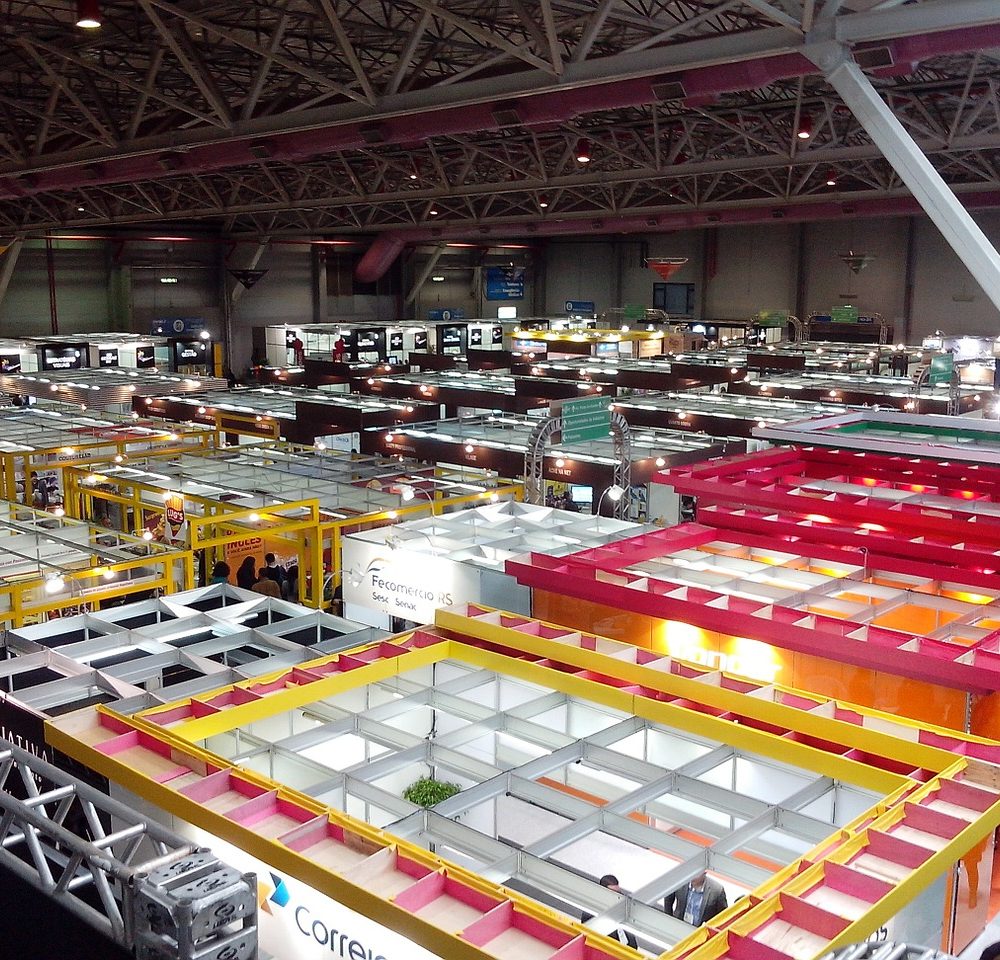 Exhibitions and trade shows are events dedicated mainly for businesses in showcasing their services products to the public and other businesses too. It provides the best sales and marketing opportunities with many benefits if done properly. Joining this event, a company needs the right people, the right strategy, and right materials to be successful.
When a company decides to exhibit their services and products, choosing the right kind of exhibition solution for your business is crucial. It always depends on the goals and ambitions you want to display. There are different types of exhibition display you can choose depending on your business objectives.
Below are the types of exhibition stands you may need during the trade show:
Row stand
The most common stand in a trade show is the row stand. Row stands are adjoined on three sides by neighbouring stands. The stand front faces the hall aisle. It is also called wall stand. Many organizers considered this as a 'standard' stand at the exhibitor's disposal. You can easily put up this stand with rollup banners and other accessories such as a lose wall, floor covering and a seat. This is stand is economical and effective solution especially if it is the company's first time to join.
Pop-up displays
Pop-up displays are indeed literally pop up. It is constructed using a collapsible lightweight aluminum frame with plastic locking arms. They are considered as highly portable and assemble in minutes. It varies from tension fabric to more rigid but flexible graphic panels that can be pre-attached or can be attached separately via Velcro or hook and lock systems.
There are other pop-up displays that have backlit options, including lights within. Other options are straight or curved frames and optional "end-cap" graphics, which cover the sides.
Modular display stands
These stands are very flexible and some suppliers of it will include additional features at a cheaper price. Additional features include product hooks, video screens and shelving, which can be customised to your needs by the manufacturer. The most popular modular display types include the following: Panel Displays, Pole Displays, Table top displays, Portable office screens, Notice boards, and Points of purchase.
Custom stands
This is the most expensive stand for a trade show but it could be the most remarkable one. Business owners can ask a manufacturer to construct a display stand based on their needs. It requires space, as it acts as a landmark on the exhibition and is seen by everyone. Customized stand can have enough space inside complete with stage, chairs or exhibition products. Keep in mind that this stand should be flexible, visible, and can add any technological options.
Banner Stands
If you want portable displays will make other people turn their heads, then these exhibition stands are a great choice. These stands are able to hold a banner in an upright position, securing it firmly to the ground so that it will not fall over with any slight nudges. You can install all kinds of banners, including rigid, motorized, and roller banners.